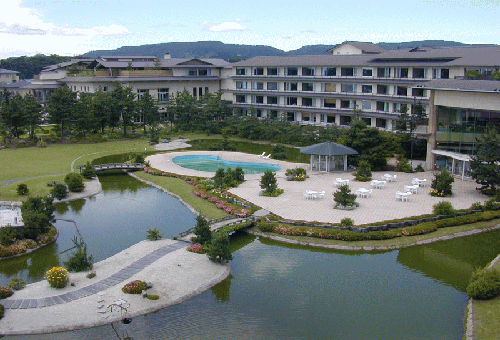 13th International Conference on Theoretical Aspects of Catalysis
---

Date : June 21-25, 2010

Venue : Matsushima Ichinobo Hotel, Japan

Scope & History of ICTAC-13
---

Scope :
13th International Conference on Theoretical Aspects of Catalysis will be held at Matsushima, one of the three most scenic spots in Japan. The conference addresses the recent theoretical developments and the state-of-the-art applications of theoretical methods to the problems of catalytic relevance in the fields of heterogeneous, homogeneous, and enzymatic catalysis, including the interaction between theory and experiment.
The conference will bring internationally-known active researchers as plenary and invited speakers as well as contributed speakers and poster presenters to discuss new cutting-edge theory and researches as well as new trends and future directions in this field. The organizing committee hopes that this conference will be fruitful and successful for all the speakers and attendants to stimulate discussion and to encourage new collaborations on these subjects in new decade.

History:
The conference continues a worldwide series of meeting started in 1986 in Lyon, and continued in Poland, USA, Poland, Germany, Spain, England, France, Poland, Italy, Germany, and Bulgaria.

Invitation:
The participants in ICTAC-13 are invited to submit abstracts for oral or poster presentations at the conference directed to the scope of the meeting. Abstracts for the presentation should be submitted by February 15, 2010.

Important Deadlines and Key Dates
---
February 15, 2010
Deadline for Abstract Submission
March 15, 2010
Notification for Acceptance of the Presentations
April 12, 2010
Deadline for Early Registration
May 10, 2010
Deadline for Registration
*After May 11, Registration can not be accepted.
On-site Registration is also not accepted.
June 21, 2010
Conference Starts